Date/Time
Date(s) - 02/11/2023 - 21/12/2023
7:00 pm - 9:00 pm
Map Unavailable
Location
Sewell Park Academy
At a Station of the Metro – Ezra Pound
The apparition of the faces in the crowd;
petals on a wet, black bough.
Poetry is all around us. Adverts use similes and metaphors to grab our attention. We reach for poetry at times of need.
Yet how do we write it?
What is a poem and how do we find our voice?
This course is for anyone who wants to discover their poetic voice. You can be a newcomer to poetry or someone who has been writing awhile but wants to engage in group activities. Over the eight weeks we will look at things such as the image, form, and musicality, and have lots of fun with words.
Week 1: Exploring the image
Week 2: metaphors, similes etc
Week 3: rhythm and rhyme
Week 4: The sonnet
Week 5: Writing animals
Week 6: Ekphrasis: Writing from Art
Week 7: The prose poem
Week 8: Experimental poems
About the Tutor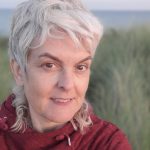 Andrea Holland is a published writer of poetry and articles on poetry writing. For many years she has been a lecturer in Creative Writing at UEA as well as a tutor for Adult Education agencies and freelance editor. Andrea's poetry has been published in a wide range of anthologies and journals. Her poetry collection, Broadcasting, won the Norfolk Commission for Poetry and her pamphlet, Borrowed, was a first-stage winner for the Poetry Business competition (Smith/Doorstop). She holds an MFA in Poetry and an MA Diploma in Higher Education and sits on the Board of the European Association of Creative Writing Programs.
Categories
Bookings
Do you already have an account with us?
Sign In
Log in if you already have an account with us.