Date/Time
Date(s) - 06/11/2023 - 05/02/2024
7:00 pm - 9:00 pm
Map Unavailable
Location
Sewell Park Academy
With KR Moorhead
If you've written a novel, short stories, life-writing or are in the process, than this course is for you.
It is also suitable for people who are writing regularly and would benefit from a work-shopping environment.
Writing can be an isolated activity; we often 'write in the dark' and this course offers the opportunity to discuss work with others who understand this process, and how beneficial feedback is to the redrafting process.
Each week, two to three writers submit up to 1500 words of prose or short fiction. Across two hours, the group will discuss the presented work, and offer critically constructive feedback.
The remaining time will be taken up with conversations on publishing, prize culture and where submission windows might be open for journals etc. Though there is no pressure to publish, it will offer students an insight into the next steps once a manuscript is ready.
Students will be expected to submit work in advance to allow the tutor and peers to read in advance.
About the Tutor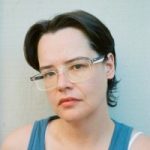 Hi, I am KR Moorhead and I am a writer and educator who has been teaching creative writing in higher education for 14 years. I have lectured in Creative Writing at the University of East Anglia where I earned an MA in Creative Writing: Prose Fiction in 2007. I have a Post Graduate Certificate in Higher Education Practice as well as a Post Graduate Diploma in Education Practice and Research. I have been a freelance writing mentor and facilitator for the last year and my novella, The First Law of Motion, was published in the US by St. Martin's Press in 2009. Originally from Philadelphia, I now live in Norwich with my partner and four cats. krmoorhead.com
Categories
Bookings
Do you already have an account with us?
Sign In
Log in if you already have an account with us.