Date/Time
Date(s) - 02/11/2023 - 01/02/2024
7:00 pm - 9:00 pm
Map Unavailable
Location
Sewell Park Academy
What makes a good piece of writing and what does it take to be a writer? This is a course designed to introduce you to different forms of writing  as a way to help you explore new techniques and approaches.
In each class, we will look at short texts and think about how different writers use language to achieve their particular effects. Learning to read as a writer is a key part of the journey.
The sessions will include a carefully curated series of tried and tested creative writing exercises, so you will leave each week with a new idea for a story, a character, a setting; a brilliant new line of non-fiction, or a great opening sentence for a piece of prose.
The main aim of this course is to inspire your writing practice in the most enjoyable way.
Week 1 — Introductions and Free Writing
Weeks 2-6 — Exploring Personal Writing
Weeks 7-11 — Exploring Short Fiction
Weeks 9-12 – Editing / Sharing our work
Beginning with personal writing, we start to think about the ways in which our every day experiences and individual memories can become starting points for writing. We will think about the many different ways in which a single subject can be approached in literary form and how to get to the heart of a non-fiction story.
Short stories do a lot with very little. How do you get a fully-formed character, a tangible sense of place, a narrative arc and perhaps even a whole life into so few words? In these final sessions, we'll be thinking about the restrictions and the freedoms by which the short story lives and breathes, whilst making good use of all that we've learned in the earlier part of the course.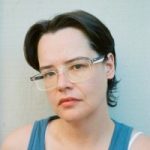 About the Tutor
"Hi, I am KR Moorhead and I am a writer and educator who has been teaching creative writing in higher education for 14 years. I have lectured in Creative Writing at the University of East Anglia where I earned an MA in Creative Writing: Prose Fiction in 2007. I have a Post Graduate Certificate in Higher Education Practice as well as a Post Graduate Diploma in Education Practice and Research. I have been a freelance writing mentor and facilitator for the last year and my novella, The First Law of Motion, was published in the US by St. Martin's Press in 2009. Originally from Philadelphia, I now live in Norwich with my partner and four cats. krmoorhead.com
Categories
Bookings
Do you already have an account with us?
Sign In
Log in if you already have an account with us.