Date/Time
Date(s) - 07/10/2021 - 25/11/2021
12:00 pm - 2:00 pm
Location
Christchurch centre
Introduction to Drawing 
with Paul Meade
This course gives participants a grounding in drawing from observation. Learning to draw depends on learning to see in such a way as to make drawing possible. Step-by-step the course will introduce this new way of seeing through focussed exercises which reveal different aspects of it, and, through practice, the hand-eye co-ordination which makes drawings more confident and fluent.
Week 1: Drawing as translation.
Week 2: The Picture Plane – assessing distances, plotting positions.
Week 3: Representing tone.
Week 4: Negative spaces / positive shapes.
Week 5: Judging angles – one- and two-point perspective.
Week 6: Proportions.
Week 7: The concept of Form.
Week 8: Bringing it all together.
Drawing uses very simple means – a drawing implement, or material and a surface, but it can be very engrossing and immensely rewarding. It can help you to see the world around you with greater understanding and appreciation.
You will need: pencils 2B and 4B; A3 pad cartridge paper; rubber, ruler, pencil sharpener.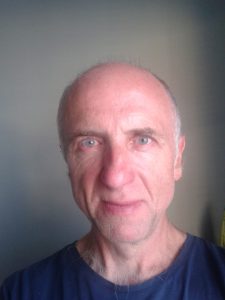 About the tutor:
I have been teaching art and design – mostly painting and drawing – to adults since 2007, both through Norfolk Adult Education Service and privately. I have also practiced as a self-employed artist since graduating from my art degree in 2002, having solo exhibitions, and taking part in group shows mostly in Norfolk, but also in Cambridge, Birmingham and London. My drawing and painting is mainly figurative.
Categories
Bookings
Bookings are closed for this event.